In their quest to produce unique wines that represent our lands, our consolidated and dedicated team of winemakers have carefully studied the soils and conditions of our vineyards, achieving exceptional wines that are recognized worldwide.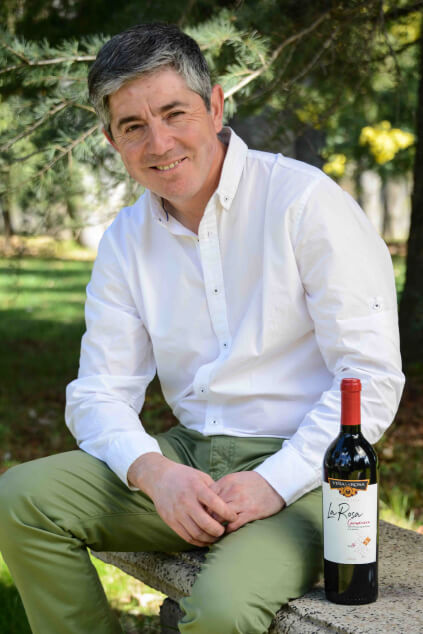 Gonzalo was born in Santiago, Chile, in 1971. In 1996, he graduated as Agricultural Engineer specializing in oenology at the Universidad de Chile.
His professional career began in 1996 at Viña Santa Carolina, where he worked as an assistant winemaker joining Viña la Rosa in 1998. He held various positions until 2011, when he took the position of Chief Winemaker.
Cynthia studied oenology at the Pontificia Universidad Católica de Chile and is a member of the National Association of Agricultural Engineers and Oenologists. Her first vintage was in 2008.
She has worked in outstanding wineries, such as Casa Lapostolle and Viña Aquitania, and participated in harvests both in the US as well as in Spain, where she learned new technologies, such as thermo vinification and the production of high-end red wines, experience that has led her to take responsibility for our winery's red wines.
Juan Carlos studied agronomy at Universidad de Concepción and has devoted himself to the world of wine following in his father's footsteps, complementing his studies with a specialization in oenology at Universidad de Chile.
His adventurous spirit led Juan Carlos to work in the Limarí Valley at Capel and Viña Tabalí after graduating. He later worked in the Carneros area (Napa) making Pinot Noir and sparkling wines for Domaine Carneros. Back in Chile he worked for Luis Felipe Edwards and in wineries of the Bethia group in the Bíobío area.
By the end of 2014 Juan Carlos returned to Peumo and joined Viña La Rosa, assuming responsibility for the winery's white, rosé, and sparkling wines.