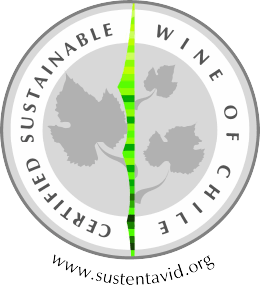 Respect for the land and its fruits is an inherent part of La Rosa's philosophy, values that have been transmitted with the same strength and passion for six generations. Today our commitment is integral. Along with the sustainable management of our vineyards, it is equally important for us to conduct all our operations responsibly, developing a relationship of mutual respect with our employees, demanding a sustainable attitude from our suppliers , and engaging and relating positively with our neighboring communities in the Peumo area of the Cachapoal Valley.
Respect for our land, we use only certified, sustainable fertilizers and pest control products that have a green seal.
Sustainable management of our operations, our team of grapegrowers viticulturists and winemakers permanently seek to minimize the use of water resources, recognizing the effects of climate change, we promote the efficient use of all resources such as electricity and fuels in order to minimize our carbon footprint.