Six generations,
the same passion
Viña La Rosa, was founded over a century ago, nestled in the Cachapoal Valley, Peumo, where the historic traditions of its founders coexist day-to-day with all those who work there.
Our common love for wine and our land, which we not only care for but respect, inspires us to continue with the sustainable management of our vineyards, because we know that it is there where quality is born, in perfect harmony with the vegetation and wildlife that inhabits these enchanted lands.
Our wines are estate bottled in our century-old winery, giving a special imprint to the work of men and women who are proud to produce authentic and distinctive wines at this world-class property, recognized both in Chile and abroad.
Our vineyards are located in three very diverse areas: La Rosa, Cornellana and La Palmería. Our historic estate is surrounded by the Chilean Coastal Range, a formation that dates back from the Cretaceous period and that greatly influences our local climate, providing for a very distinctive and interesting diversity of soils that ensures variety, character, and complexity to our wines.
Our wines are the result of the communion between the heritage of our history and the vision of our younger generations, who have modernized the processes according to new trends and technologies. At Viña La Rosa we have a profound respect and gratitude for the fruits that our lands offers, which we care for in a sustainable way to be in harmony with the ecosystem.
From its beginnings, the Ossa family transformed this legacy into a way of life. Represented by a company that generated work and social opportunities for Peumo and its people, with the creation of the local school, health center and theater. The Ossa family consolidated a way of doing business with parameters of excellence, transporting Peumo wines globally and bringing world-class recognition to Viña La Rosa.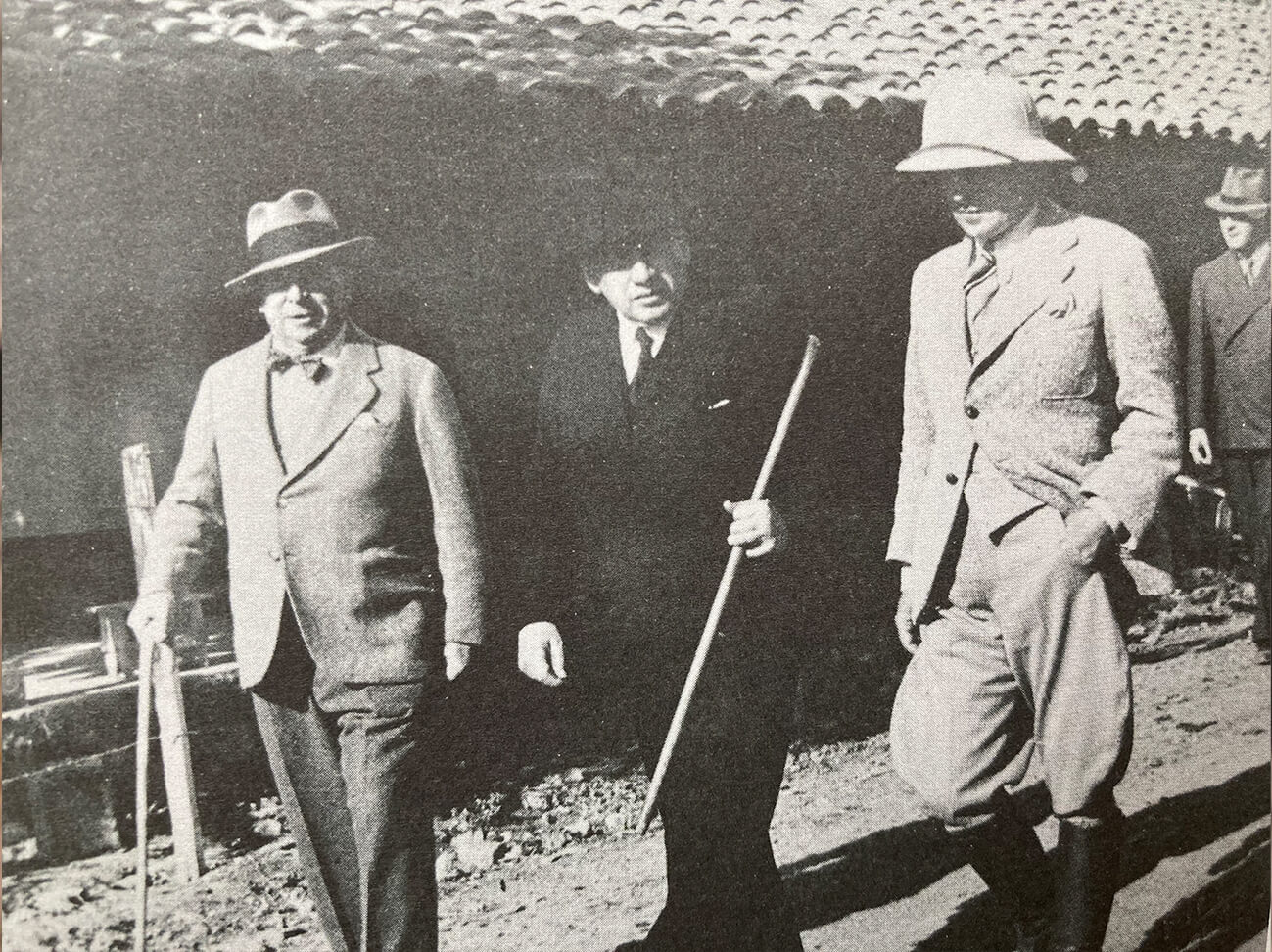 Our inspiration is to produce exceptional wines that promote our respect and reflect the terroir where they are cultivated. We know that our fields in Peumo, nestled in the Cachapoal Valley, are privileged by a Mediterranean climate of warm days and cool nights and where the variety and richness of its lands give rise to unique qualities that are expressed in each of our wines.
We value the fruits that the land gives us, the work of dozens of men and women and a noble winemaking tradition that persists generation after generation, caring and respecting the ecosystem and natural resources.
Our wines are part of a collective process, the result of collaboration and patience of all those who work at Viña La Rosa, strongly committed to excellence and sustainability in every stage, transmitting the values and a tradition that endures to this day and paves a future for the generations to come.
Pilar Marambio
Export Manager
Gastón Medina
Export Manager
Ricardo Ullrich
Export Manager
Diego Troncoso
Production Assistant Manager
Nicolas de la Fuente
Head of Domestic Market